You inspire our product innovations
We want to hear from you!


Share your patented solution
Instant confirmation via email that your idea has been received.

Please be patient as our innovation team reviews your idea.

Whirlpool Corporation Innovation team evaluation & review.
The review process of new ideas typically takes about 4-6 weeks.

We typically give feedback following our review, but do not commit to that.

Define preliminary business model
If Whirlpool Corporation wishes to pursue your idea, we may work with you to define a preliminary business model.

This process takes 2-6 weeks depending on the complexity of your idea.

Further development
In Whirlpool Corporation's sole discretion, our Innovation Team may further develop the technical, financial, and marketing plans plus the full business case needed to bring the idea to life in the marketplace.

This part of the process may take up to 3 months.

Review and approve/reject
The business case for your idea will be reviewed with Whirlpool Corporation's senior leadership team for a go/no-go decision.

Go to Market
If your idea's business plan is approved/funded for market launch, it will enter the Whirlpool Corporation product development process.

The time necessary to develop the product depends on complexity.
WHY WORK WITH WHIRLPOOL CORPORATION?
Whirlpool Corporation is the world's leading global manufacturer of home appliances with $20 billion in 2014 sales while operating in more than 170 countries. Focusing on consumer needs fuels our growth and keeps us relevant in homes around the world. We exist to create purposeful innovation that helps keep homes running smoothly so personal and family lives can flourish.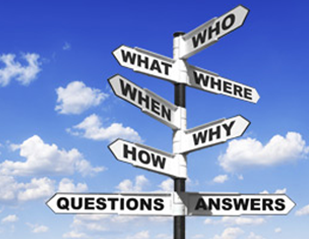 Does Whirlpool Corporation accept ideas that are not patented?
A: No.
Sorry, but all submissions must include a United States patent or patent application (which provides any patent rights you have now, or will get). This helps ensure that you have taken steps to legally protect the idea and helps
Whirlpool Corporation
determine the idea's value.

Am I assigning any rights to Whirlpool Corporation by submitting my idea?
A: No.
You are not assigning any patent rights to
Whirlpool Corporation
. However, you have agreed that Whirlpool has no obligation to hold anything you share in secrecy. Further,
Whirlpool Corporation
has the right to use ideas and aspects not protected by your valid patent rights.

Is this the only method for submitting ideas to Whirlpool Corporation?
A: Yes.
Whirlpool Corporation
only considers ideas that are submitted through this online process.

How can I help my idea be successful at Whirlpool Corporation?
A:
For
Whirlpool Corporation
to best understand and evaluate your idea, please be sure to show us how your idea best solves a consumer need, and how it does this better than prior solutions. More details about the submittal process can be found on the "our process" section above.

Is it possible for me to present my idea to Whirlpool Corporation in person?
A: No.
All ideas must be presented only through our online submittal process. If your idea advances to the
Whirlpool Corporation
Innovation Team Evaluation & Review phase, we may contact you for further discussions.

Once I've successfully submitted my idea, how and when will I be contacted by Whirlpool Corporation?
A:
You will receive an immediate confirmation email that your idea was successfully submitted. Once your idea is received, we evaluate it based on our innovation criteria and
Whirlpool Corporation
will let you know within 4-6 weeks if we would like to advance your idea to the next phase.

Will Whirlpool Corporation return information/items that I provide to them to support my idea submission?
A: No.
All information and material provided to
Whirlpool Corporation
, including attachments, will be retained by Whirlpool.

Will a physical prototype be needed? If so, will that be returned to me?
A: No. A physical prototype is not needed. We will be able to progress your idea through our initial review without a prototype. If we later need a prototype, we may contact you for further discussion. In such a case, we may request a prototype of your idea that we would return upon your request. However, large or bulky items may be returned at the submitter's expense.

Food/Beverage
The things we consume

Health
Things that help us get healthy again

Wellness
What can help us proactively be healthy

Environmental & Sustainability
Things we can do or create with the earth in mind

Textiles
The next wave of clothing, its technologies and needs

New Build Concepts
With space becoming an issue, new consumer needs

Sharing Economy
Different models of how to handle finances

Security/Safety
Keeping our consumers safe